The innovation of the household appliances at the service of culinary tradition
Reliability, simplicity and design: this is what Frifri has been offering for more than 60 years. Used by multiple generations, the Frifri appliances are designed for every day cooking as well as special occasions. French fries, waffles, chocolate… all delicacies Made in Belgium honored by high quality appliances developed in Belgium!
Real Belgian Fries with the 100% Belgian Frifri fryer
The Frifri oil fryers were the first to offer household appliances with cool zone & are the only ones on the market that are manufactured in Belgium, in our factory in Courcelles. This proximity allows us to participate in the local life and to ensure a quality service as well as knowing our clients better in order to present them an appliance that meets their needs. Our fryers are equipped with a patented control panel, a cool zone and quality materials.
The Frifri Waffle maker, the preferred waffle maker by Belgians since 1958
The Frifri Waffle maker, an evolution of the iconic Nova waffle maker, preserves the tradition and adds new types of plates, in order to keep up with the culinary trends. Practical and so robust, the Frifri Waffle maker and its 8 plates are passed on from generation to generation.
The Frifri Chocolate maker, the Belgian tempering machine which allows you to easily work chocolate.
The Chocolate maker, the only chocolate maker for household use, a worldwide innovation, developed in collaboration with a master chocolatier, is manufactured in our factory in Courcelles. Thanks to its easy handling, everybody can use it. The Chocolate maker is the essential tool for a perfect tempering in order to successfully create all recipes with chocolate!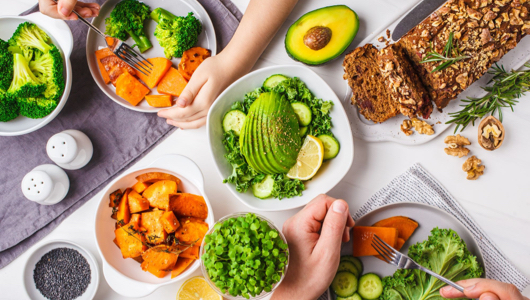 Defend the culinary art and its benefits
Away from trends and conventions, Riviera-et-Bar stands for an art of living where taste, creativity and pleasure are part of the good life.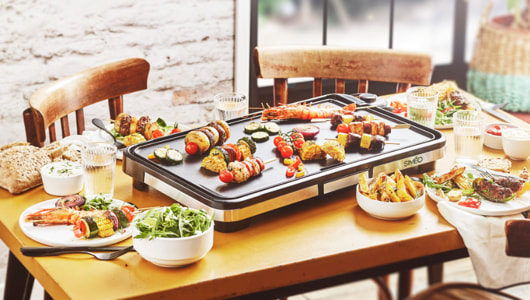 Propose appliances that make everyday life easier
The Siméo slogan "News in my kitchen" is the very reflection of the brand. Always bring novelty and originality to make the consumer's life easier.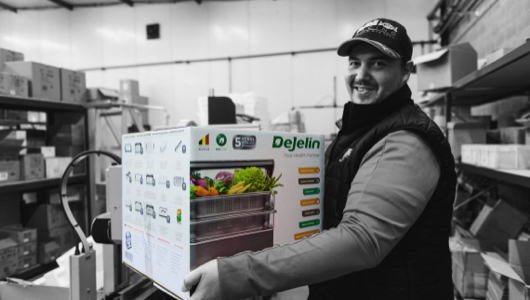 The high-end in health & lifestyle electrical household appliances
Dejelin is THE Belgian brand of reference specialized in healthy cooking thanks to the steam cooker of professional quality for which it is renowned.
Astoria has reinvented itself in the field of heated fabrics
The Astoria Confort range meets all needs in the matter of heating fabrics: performance, ergonomy and safety.